PROSIG offers a complete range of Noise & Vibration Measurement Systems which are compact, rugged & accurate. The tough casing and low power requirements makes them ideal for mobile, in-vehicle or laboratory data acquisition. Units can be stacked to expand the system up to 1024 channels at speeds up to 400k samples/second/channel. The measurement system supports a range of transducer input options that include…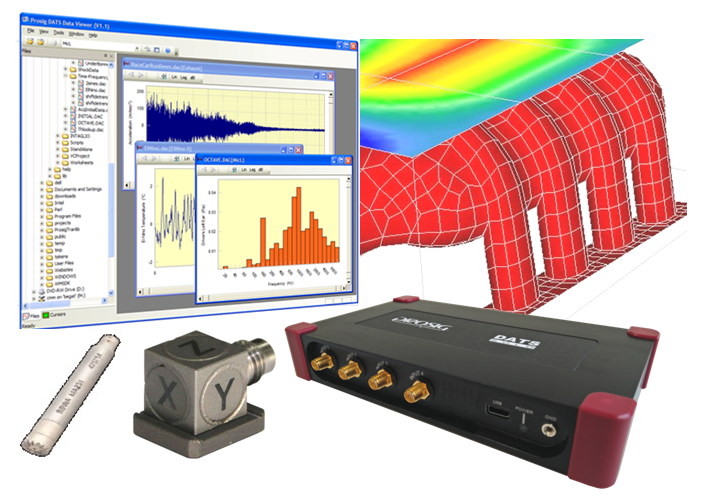 accelerometers
microphones
strain gauges
IEPE (ICP®) devices
tachometers
digital signals
digital outputs
pressure sensors
load cells
thermocouples
GPS
CAN-Bus
PROSIG also offers portable, rugged and accurate measurement systems for condition monitoring of rotating machinery.
Featured Products
Noise & Vibration Measurement System
PROSIG DATS range data acquisition system can interface with microphones and vibration sensors (accelerometers, velocity sensors, etc..) for sound and vibration measurements.
The DATS-solo is a 4-channel, pocket-sized, ultra portable, high quality, 24-bit data acquisition system. The DATS-hyper12 offers high 24-bits resolution, high sampling frequency up to 400k samples/sec/channels and able to stacked up to 1024 channels. DATS-tetrad can be operated standalone, and also be connected to a laptop/PC for real time monitoring and data capture via any of the communication interfaces (WiFi, Ethernet or USB). The DATS.Toolbox software provides basic to advanced sound & vibration analysis functions.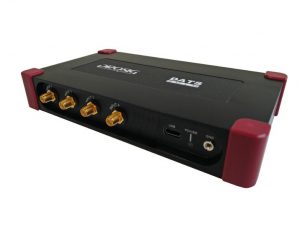 DATS-Solo
4-Channel, Pocket-Sized, USB-Powered,
24-bit Data Acquisition Hardware
No. of input channels: 4 analogue (IEPE or Voltage) inputs
Maximum sampling rate: 100k samples/sec per channel (24 bit)
PC communication interface: USB
Ultra Portable (Pocket Sized)
Low Power (USB Powered)
DATS-easy measurement is a cost-effective hardware and software solution for data capture and analysis. DATS-easy measurement comprises a DATS-solo 4-channel, 24-bit data acquisition system and DATS-EM software.
Detail on DATS-SoloDetail on DATS-EM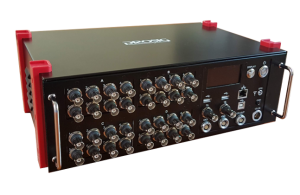 DATS-tetrad
Multi-channel, standalone, 24-bit Data Acquisition System
No. of input channels: Up to 32 analogue inputs (plus tachos)
Maximum sampling rate: Up to 400k samples/sec/channel
Resolution: 24 bit
Communications: Ethernet (Gigabit), USB, Wifi
Multi Rate Sampling: Multiple sampling rates can run concurrently on separate cards
Can be powered from mains, vehicle or its internal battery power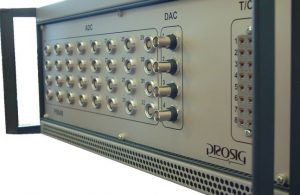 DATS-hyper12
High channel-count 24-bit Data Acquisition System (Maximum 1024-Channels)
No. of input channels: 1024 analogue (AC, DC, IEPE, Bridge or Thermocouple) inputs, plus tacho inputs
Maximum sampling rate: Up to 400k samples/sec per channel
PC communication interface: USB 2.0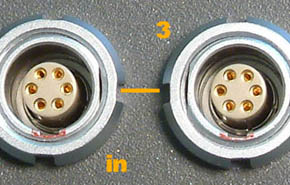 DATS Input/Output Cards
The DATS-tetrad & DATS-hyper12 can be configured with a number of input/output cards. The number of cards depends on which chassis is chosen. The DATS-tetrad holds up to 4 cards and the DATS-hyper12 can take up to 12 cards.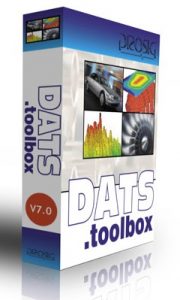 DATS.Toolbox
Data Acquisition & Analysis Software
The DATS Toolbox is a comprehensive package of data acquisition and signal processing tools. It is used mainly for sound and vibration measurement and analysis as listed below, but can be used with a wide range of engineering data. Advanced
Noise and Vibration Analysis
NVH Analysis
Acoustics Analysis
Human Vibration Response to Vibration
Audio Replay
Noise Path Analysis
Condition Monitoring System for Rotating Machinery
PROTOR-Mobile is the ideal, investigative tool for mobile condition monitoring of rotating machinery. It is a portable unit, rugged enough to withstand typical Power Station environmental challenges. PROTOR-Mobile is available either as a highly portable 16-channel unit or a larger 32-channel unit. The 16-channel version provides stand-alone monitoring and storage for 16 channels and 2 tachometer or phase reference signals. The 32-channel unit supports up-to 4 phase reference signals. For total flexibility up-to four 32-channels units may be daisy-chained together to give a total of 128 channels of monitoring with up-to 16 phase reference signals.

Objectives of Condition Monitoring System:
Improved overall efficiency by increasing machine uptime.
Improved safety by decreasing the risk of machine failure.
Improved machine health information allows predictive maintenance, avoiding and limiting machine damage.
Improved data availability bringing data to your desktop either locally or remotely.
Reduced capital costs by extending machine service life.
Reduced machine servicing costs by only repairing or replacing those parts that are damaged or worn out.
Reduced machine repair costs by recognizing problems before they cause serious damage.
Reduced machine downtime by allowing machines to be maintained while in service.
Reduced risk of unplanned shutdowns by allowing scheduled maintenance to coincide with production requirements.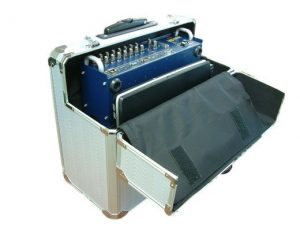 PROTOR-mobile
Mobile Condition Monitoring
No of input channels: Up to 16 channels per chassis. Multiple chassis may be configured for expansion.
Resolution: 16-bits
Maximum sample rate: 20K samples/second per channel
Compatible sensors: IEPE sensors, Tacho sensors, voltage-output sensors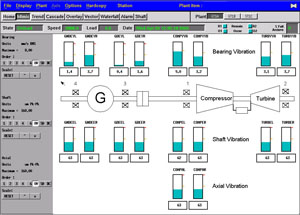 PROTOR Software
PROTOR provides important machinery condition information such as:
Bearing performance analysis
Examination of critical modes
Data comparison at known speeds
More reliable trends
Ability to set up more accurate limits
Examination of blade frequencies
FFT processing of run-up/rundowns
Historical data storage
Better control of machine start-up
Statistical reports on historical data