LORD, MicroStrain® manufactures wireless sensors that are used in a wide range of applications. MicroStrain® wireless sensor networks (WSN) enable simultaneous, high-speed sensing and data acquisition from multiple input sensors such as strain gage, accelerometer, load cell, etc.. wirelessly.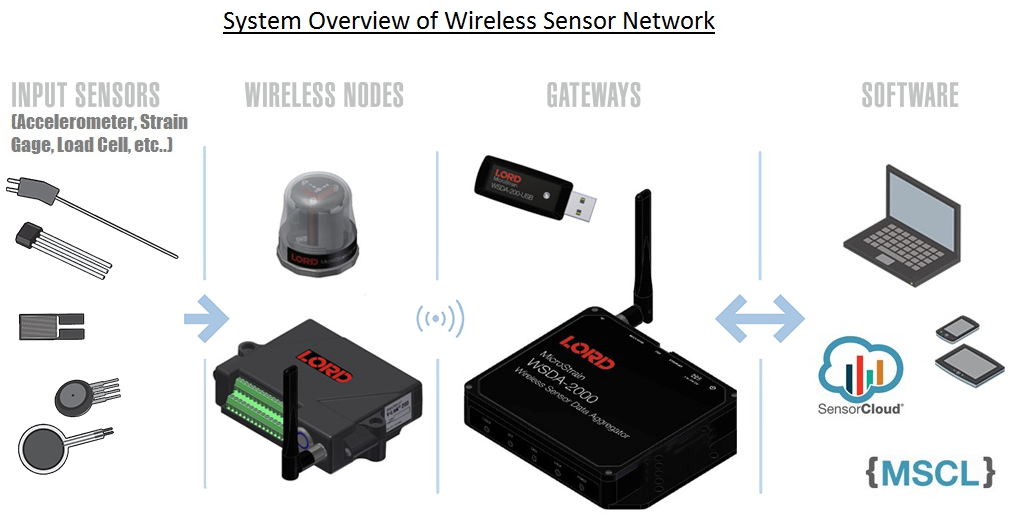 Our range of wireless sensing systems are ideal for both small scale applications requiring a few sensor nodes and large scale applications requiring hundreds of sensor nodes. Furthermore, low-power designs are coupled with internal batteries, and optional energy harvesters, for long-term application.
MicroStrain® wireless sensor nodes offer a streamlined solution for remote and embedded monitoring that eliminates the need to install or maintain wires.
Featured Products